Heelmate® Cracked Heel Repair Specialist Cream
India's only Heel Repair Specialist Cream that is powered with Aqua Magnet® Technology and has 8 powerful, globally-recommended moisturizing ingredients that heal, repair and soften cracked heels in just 3 days!
Dermatologist Recommended Cream to Repair Cracked, Dry and Painful Heels.
Visible Heel repair, Moisturising and Nourishing effects in Just 3 days!
First time in India, with Aqua Magnet® Technology - Exclusive 3 Step Heel Repair Process!
Powered with World's Best Moisturising Components and Natural goodness of Calendula, Turmeric, Jasmine, Kokum Butter.
Heelmate® is a water-based non-greasy cream and doesn't leave any stains behind on your clothes or bedding.
Safe and Effective for Diabetics.
Also effective for dry feet, hands, knees and elbows!
Key ingredients and their benefits

Reduces swelling, heals wounds & moisturizes skin

Antiseptic, antioxidant, anti-inflammatory & natural pain reliever

Treats dryness of skin & reduces cracks

Heals cracks, prevents drying & softens the skin

Soothes, heels and protects cracked heels

Locks the moisture into the skin and helps retain it for long

A great moisturizer which helps seal moisture into the skin, allowing it to heal

It regulates the skin's moisture content
How to use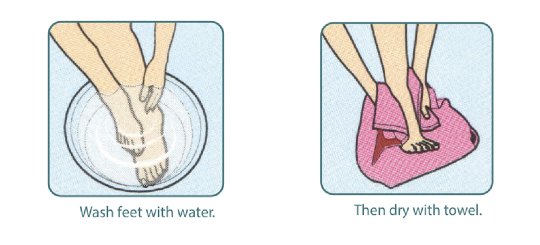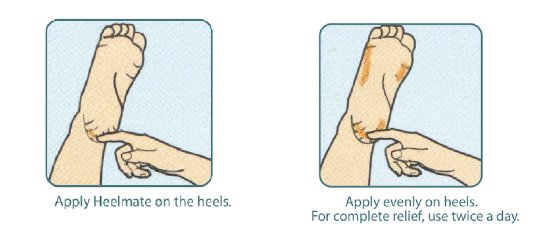 Inspiring Feedback from customers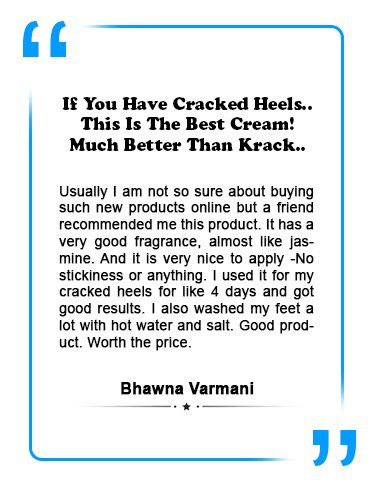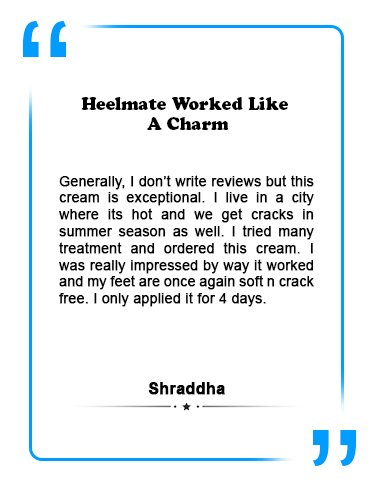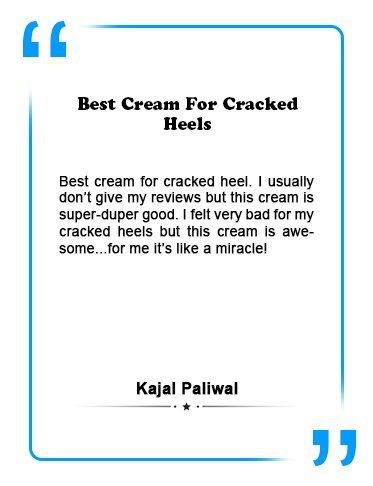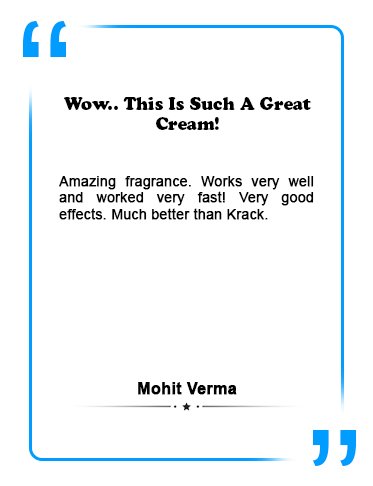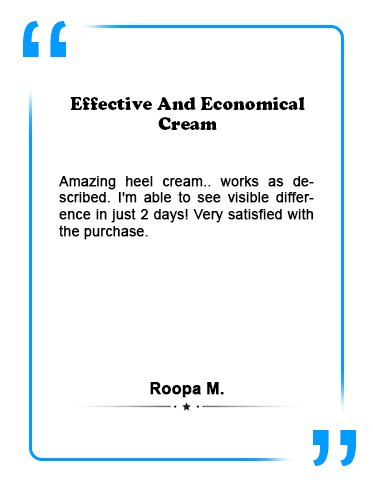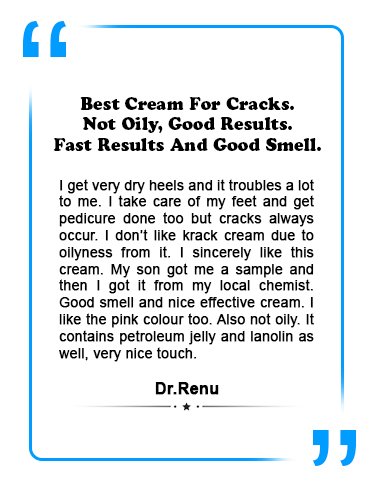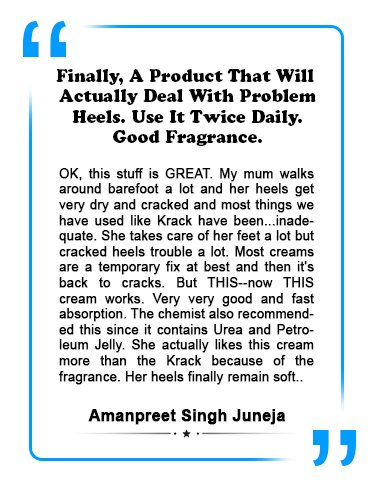 Buy Now
Heelmate® Cracked Heel Repair Specialist Cream contains a unique blend of Urea, Lanolin, Glycerine & Petroleum Jelly, powered with the natural goodness of Calendula, Daruhaldi, Jasmine, Kokum Butter as major ingredients.
All 8 ingredients are mixed by a special technique to make a non-greasy, water-based cream.
It is a specially formulated, dermatologist-recommended cream.
It has proven visible results in just 3 days of proper usage and maintenance.
Heelmate® is available on 1mg, Flipkart, Amazon, Netmeds and Shopclues. Click below to Buy Now >

A True Specialist for INDIAN HEELS!

BUY ONLINE